When we gave away Veganomicon for our new year giveaway, it was amazing to see just how many people had great things about the book. Literally not a single negative comment about the prize, with many suggesting if you didn't win, to pick up a copy ASAP. Well, we wanted to give away another copy, and since it's close to Easter (kinda!), it's a great tie in right!?!?
If you don't know about Veganomicon by Isa Chandra Moskowitz. It has over 2500+ 5 star ratings on GoodReads.com, it is THE vegan cookbook to have.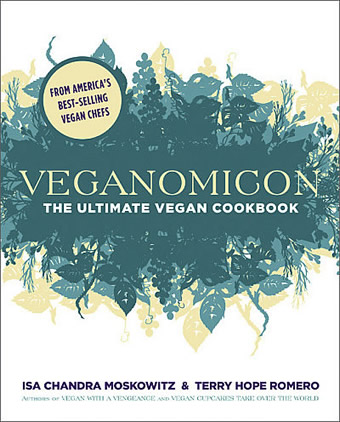 We have a few more options to enter this year to get everyone involved. Follow us on Facebook, Twitter or Pinterest and you will gain 3 entries. Enter our mailing list (Which gives you ONE email a week with that weeks recipes), and you will gain 5 entries. Send out a tweet and gain 1 entry (And you can do this once a day!).
Not into Social Media? Not a problem. Just pop a comment below about the hardest part about being a vegan, and you are in the draw with one entry! It's as simple as that.
a Rafflecopter giveaway
Note prizes are worldwide! So there is no reason to not get involved.